Ontario Fishing licence; two needed pieces of identification
Getting your Ontario Fishing Licence is a must do each year if you are planning on fishing and are between the ages of 18 and 65.
The Ontario Canada Fishing regulations require adults to carry both and outdoors card and one of two types of fishing license tags.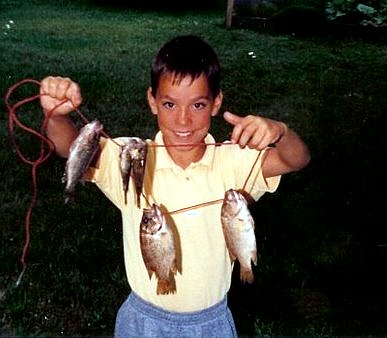 The Outdoors Card
The Ontario Resident Outdoors Card is primarily an identification card much like a drivers license and is valid for a three year term. It must be accompanied by your fishing tags to become a valid fishing license.
Ontario Fishing License Tags
There are two types of fishing licence tags; sport fishing tags and conservation fishing tags.
Which should you buy? It depends on the type of fishing you want to do.
If you want to have
full catch and possession fishing privileges
then you should buy a Sport Fishing License tag.
If you want to perform
live release the majority of your fish
then you should buy a Conservation Fishing License tag. The possession limits are lower for this type of tag.
Where do I buy my tags and renew my Outdoors Card?
You can renew your Outdoors Card and buy your annual fishing tags via
the Outdoors Card website via the MNR (Ministry of Natural Resources) store
. You can also visit a Service Ontario location or kiosk to maintain your Outdoors Card information.
If you prefer more traditional methods call the MNR store via telephone or use the renewal form sent to you in the mail.
Otherwise go to a license issuer. Many licence issuers tend to be sporting goods stores, bait shops, specialty anglers shops, boating shops, tourist camps and lodges.
If you have never had an Outdoors Card and want to fish right away the fastest solution is to visit a license issuer office. Otherwise send your application off in the mail and wait for your card.
Return HOME from Ontario Fishing licence.