Stratford Ontario Day Trip
A Stratford Ontario Day trip will take a few hours to arrive at, but once you are there you will be amazed at what this small city has to offer.
Found at the west side of Perth County Stratford is famous for the Stratford Festival, Ontario's premier Shakespearean Theater. The largest in North America.
If you haven't seen a production at Stratford I encourage you to, whether it be Shakespeare or this seasons musical you will be impressed.
But you don't have to visit the theater to spend a day in Stratford. There is shopping, restaurants, picturesque scenes and historical buildings.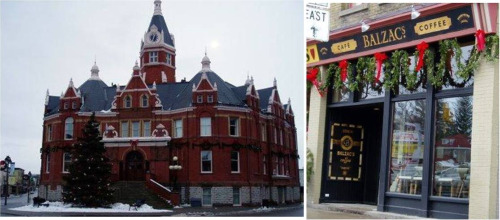 Stratford Ontario Tourism
There are so many things to do in Stratford it is staggering. My favourites are of course the theater but also shopping!
The best shopping in Stratford is found along Ontario Street, which is also one of the main highways into town.
Along this stretch you will find Family & Go, The Green Room, The Dressing Room, The Wardrobe ... too many great shops to count!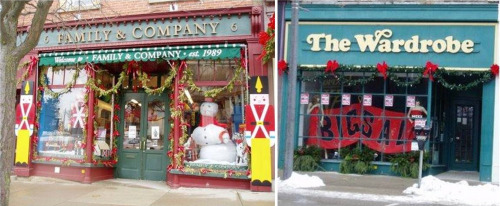 A Stratford Ontario day trip wouldn't be complete without a visit to Family & Company. This is one of my all time favourite toy stores where you will find unique toys and are encouraged to play while you are there.
If you are looking for something funky to wear Stratford is a great place to shop. Check out the Green Room for younger clothing, The Wardrobe and The Dressing Room cater to a more mature woman.
Make sure that you wander down by the river for more shops, and along Downie Street too.
There is more than just great clothing stores, gifts and galleries are easily found too. My favourite is Watson's Bazaar, one of those places that has everything from dishes to novelty items.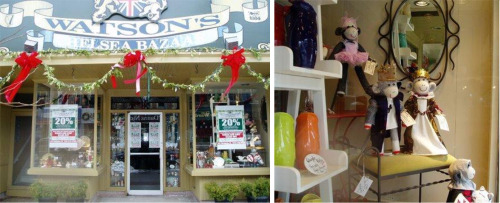 Stratford Ontario Restaurants
With all the walking from popping into the shops you are going to need to keep your energy up somehow. The restaurants in Stratford are gourmet. With a world class cooking school here it is no wonder.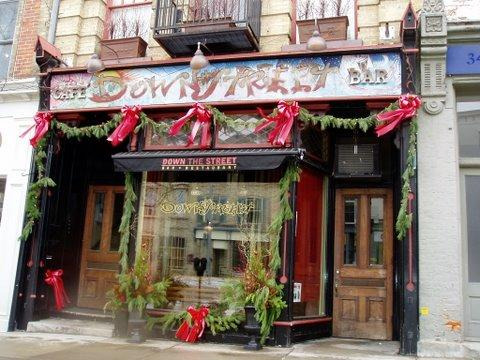 My all time favourite Stratford restaurant is Down The Street Cafe and Bar. It is a theater favourite too so don't be surprised if you see actors from Stratford Festival stumble in after a production.

Other fantastic options that I have frequented in the past are the Sunroom and The Church Restaurant. Try the Caesar Salad at The Church you won't be dissapointed.
If you come in the summer and are just looking for lunch a Stratford Ontario day trip can be enhanced with a sandwich from the York Street Kitchen.
You can even find gourmet food for your canine companion at the Barkery!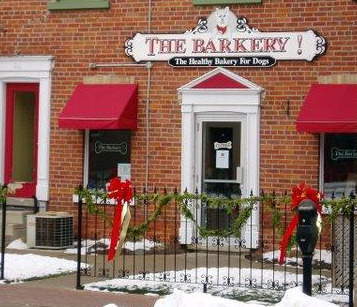 Hotels in Stratford Ontario
There are a number of places to stay overnight in Stratford from B&Bs to full service hotels.
The Arden Park and Festival Inn are two amazing choices. The Stratford Hotel is more old world charm than city slick.
Even the Best Western in Stratford is an elegant boutique hotel.
Bed and Breakfasts are situated in Stratford's historic homes. Check out Hughson Hall or Stewart House Inn.
Stratford is worth the visit whether just for the day or to stay and enjoy all the arts and festivals the area has to offer. You can even take a river cruise on the Maitland.
Return HOME from Stratford Ontario Day Trip.