Spry Lake Ontario
Spry Lake Ontario and adjacent Boat Lake are two of many inland lakes found on the Bruce Peninsula.
Spry is found closer to the Lake Huron side on Hwy 13 between Oliphant and Wiarton.
Spry and Boat Lakes are part of a larger area known as the Grey Sauble Conservation Watershed, which makes up approximately 11,000 hectares of beautiful but largely environmentally sensitive land.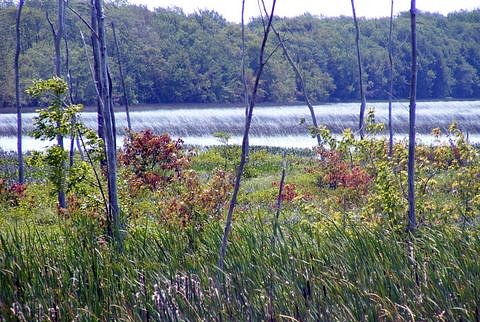 No matter how many times we drive by Spry and Boat lakes I can never shake the feeling that the area would be a perfect setting for a Horror film. Dead trees shoot out of marshland that lines the roadside of the Lakes.
But this creepy setting is actually a perfect setting for wildlife and the fishing is supposed to be great; particularly Spry Lake which is home to Bass, Perch and Pike.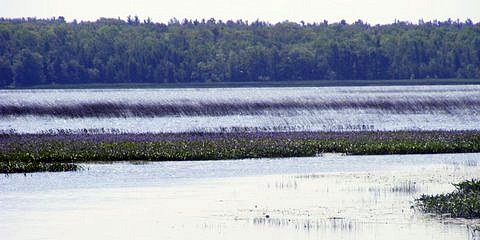 This area is also part of the Rankin River Canoe Route between Sky Lake and Sauble Falls. The entire route takes between 5 to 7 hours to canoe and will have you cutting across Boat Lake in the middle of the trek.
There are two campgrounds found on Spry Lake, Spry Lake Camp and Trillium Woods.
Of the two Trillium Woods is larger with over 100 wooded campsites as well as log cabins. This is a radio free park so expect to enjoy nature not party all night long.
Spry Lake Camp is slightly smaller with 62 seasonal sites and 10 overnight sites.
Both appear to have a small beach area, boat rentals and modern washrooms. That said if you are looking for a true beach day Sauble Beach is a short drive away and one of the best beaches in the country.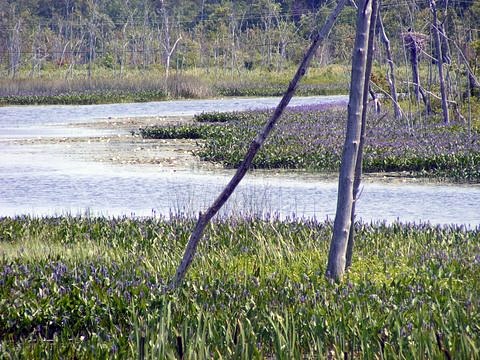 I don't think I will ever stop being a bit nervous as we drive past this wetland and lake area but I do appreciate is natural beauty.

Return HOME from Spry Lake Ontario.