St Jacobs Ontario
St Jacobs Ontario is a big tourist attraction with shops restaurants and a theater.
My husband and I lived in St Jacobs at one point and loved its
small town atmosphere.
Known for Mennonites, and its farmers market that is open Tuesdays Thursdays and Saturdays, St. Jacob's is more than just another quaint small town.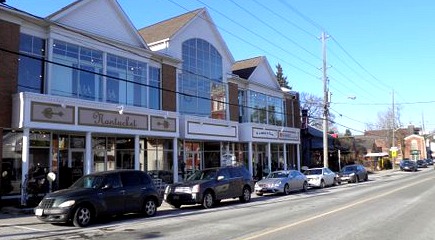 Many people drive to St. Jacobs for the day to walk the main drag with all of the unique stores. There are dress shops, hobby shops and jewellery
shops. There are home interior stores as well as pottery and art.
The clothing shops tend to cater to a more middle aged, sophisticated clientel as opposed to being young and trendy.
There is a hardware store, the blacksmith shop, an antique market and Artifacts, an architectural salvage shop. There are also specialty food stores like the back shop or the Meats and cheese shop.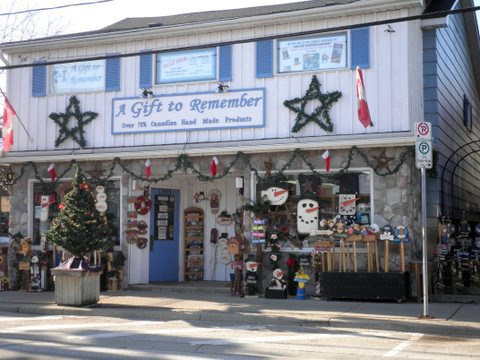 There is a farmers market as well as the stockyards, indoor vendors that range from meat vendors to handmade items.
Across the street from the St. Jacobs Farmers Market is the outlet mall that features retailers like Levis, Lego, Jones New York and Paderno. This is also where you will find the St. Jacobs Best Western and the St. Jacobs Theater
Many tourists come to St. Jacobs looking for a glimpse of old order Mennonites. While Waterloo County countryside is full of Mennonite farms, the best place to learn more about the faith and lifestyle is a display talking about the Mennonites in the neighbouring area.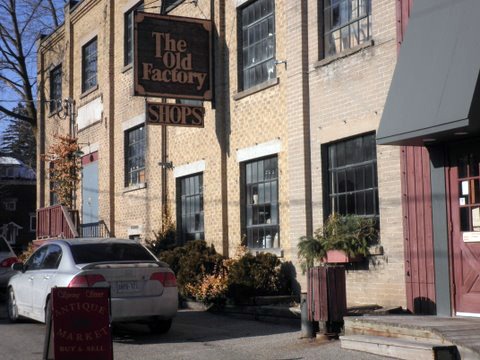 One of the best things about St. Jacobs as a day trip is the options available for lunch. There is the Stone crock, Benjamins and Jacobs Grill
right in the heart of town also the Jacks restaurant and the Harvest
Moon just on the outskirts of town.
There are lots of options for places to stay Benjamins Inn , The Best
Western and many B&Bs There is also a spa for some who might like to
take that in for the weekend.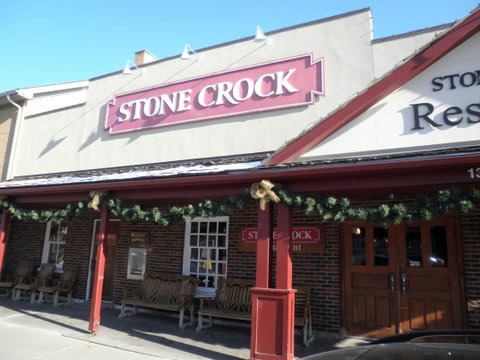 St Jacobs Ontario is definitely a place to put on your list.
The outlet mall is open daily from 9:30 am to 9 pm through the week and as early as 8:30 am on the weekends, whereas downtown stores are open from 10 am to 5pm.
The St. Jacobs Farmers Market is open Thursday and Saturday yearly from 7 am to 3:30pm and Tuesdays in the summer from 8 am to 3 pm.
Return HOME from St Jacobs Ontario Day Trip.