Winter Snow Scenes; Winter at the Cottage
Its hard to imagine the winter snow scenes that can be found outside your cottage window when you are sitting in your condo in the city.
In fact where my daughter lives in Toronto they rarely see the same levels of snow found just a few hours north in Cottage Country.
Winter at the cottage means you are waist deep in snow, road closures are normal and snow squalls are a way of life.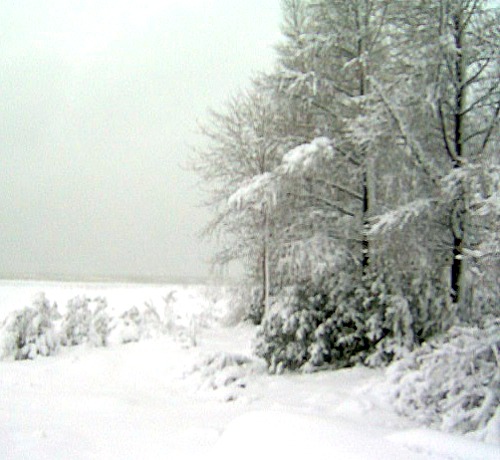 Snowy Winter Scene - thanks to Carol Walberg

But with all the snow means you can take part in winter outdoor activities like cross country skiing, snowmobiling,
ice fishing
and downhill skiing.
Many of
Ontario's hiking trails
double in the winter as cross country ski and snowmobile routes. And just east of the Bruce Peninsula you will find Ontario's ski country centered around
Collingwood
.
Dog path in Snow - by Carol Walberg

The 1st day of winter may not be until December 21st but expect most of cottage country to get some of their first snow falls by November and be knee deep by December.
When my children were younger we
traveled to the cottage
each Christmas to visit with family. We have done everything from clearing a skating rink on the bay to building a snow slide off the deck.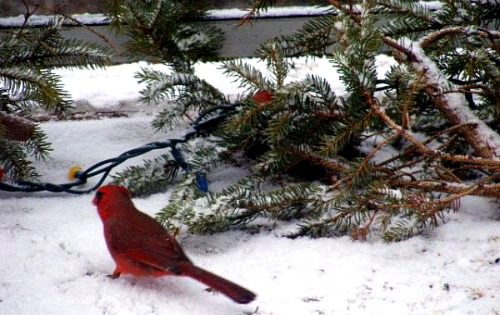 Christmas Winter Scenes - picture taken by Carol Walberg

Spending a
week at the cottage
in the middle of winter has its challenges. Your cottage might not have bedding or blankets enough to keep everyone warm. Or you might need to dig your way to the door to even get inside!
Aside from that you might not even be able to walk around outside due to the drifting and blustery snow depicted above. But once everything calms down you are left to experience a beautifully white winter wonderland.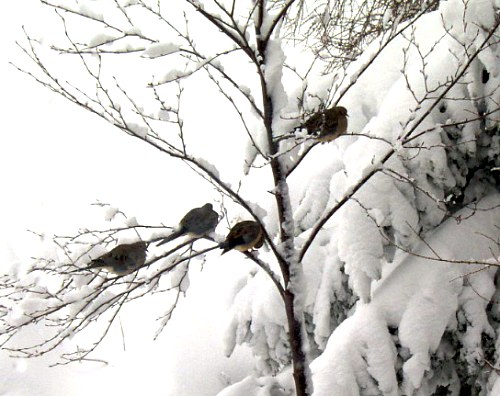 Chilly Scenes of Winter - picture by Carol Walberg

Nevertheless, experiencing the cottage in the winter is a must for every family whether it is simply a launching point for some family skiing or a vacation to slow down from your busy city life.
Return HOME from Winter Snow Scenes.