Southampton Art School; art school and co-operative gallery
The Southampton Art School is found along Hwy 21 as you enter Southampton's downtown core.
An art school since its founding in 1957 by Group of Seven members A Y Jackson and Arthur Lismer as well as Alex Colville and Lawren P Harris, there are programs running Spring, Summer and Fall.
The Art School is a not-for-profit charity that also features a co-operative gallery shop and is bustling in the summer months when cottagers bolster Southampton's population numbers.
The artists featured at the Art School gallery and teachers in the school vary as widely as the mediums with which they work. Find pottery and rug hooking, oil paintings and stained glass.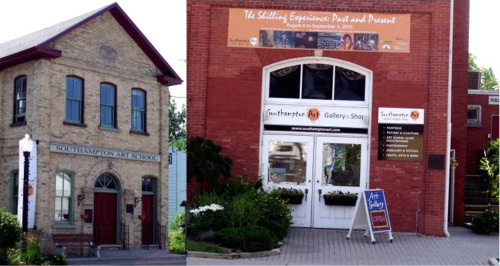 Art School and Gallery Buildings

Not all the artists featured in the gallery double as teachers in the school but many do teach a program.
You might notice aspiring artists around Southampton, particularly near the waterfront, learning to paint landscapes or Chantry Island.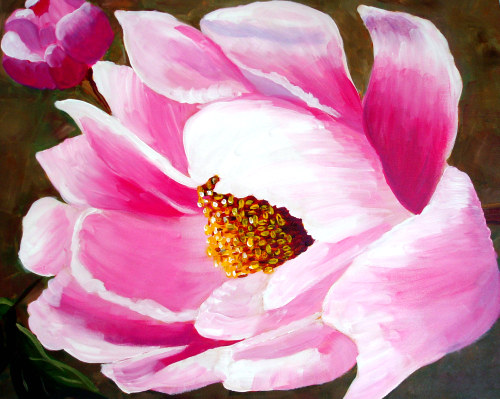 One of my paintings via my class Macro Blooms with Marianne Broome

I have taken a number of classes over the years and can attest to the expert teaching.
I have taken a range of classes from sculpture to watercolours and oil painting.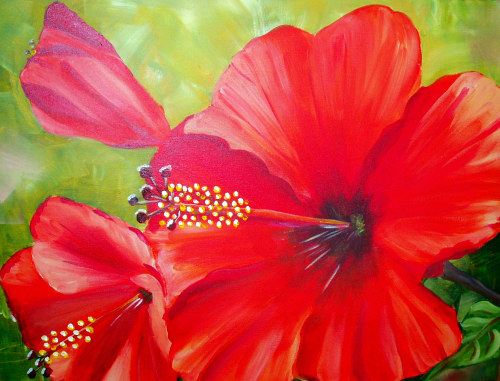 Another one of my Marco Blooms

In addition to the art school and gallery, there are a number of events the Art School is involved with, most notably the Lantern Festival held annually at Fairy Lake.
The Lantern Festival is a community event held in August featuring not only artisans but also local music talent. Definitely an event not to be missed.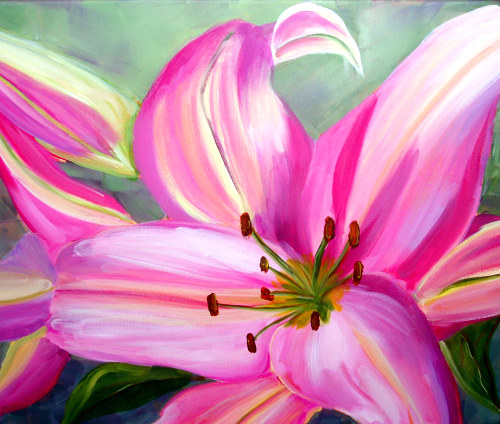 Not quite finished but another Macro Bloom

The Art School also holds the Up Your Alley outdoor art show and sale in July.
Also watch for special art exhibitions like 2010's Shilling Experience featuring Canada's foremost Aboriginal artists Arthur Shilling who studied at this school in its inaugural year.
The
Southampton
Art School has been tied to the Canadian art scene since its founding by acclaimed Canadian artists. It continues to be a artistic hub and draws artists and art enthusiasts alike to Southampton each year.
Return HOME from the Southampton Art School.